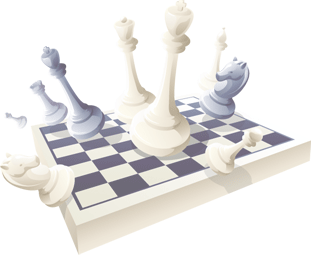 Welcome to Chessgamble
You are actually playing on another good chess server? Keep on doing this. We are an exciting completion!
If you occasionally want to play for real Money, this is the right place for you.
Additionally you can play for ELO-Points for Free.
Play Correspondance Chess or Quick Chess and win

Real Money

!
Playing for Playmoney and ELO points completely Free!
Games: Normal Chess, Anti Chess, Dark Chess, ...
Computer Support:
Play directly in your Browser. We don't install Software on your Computer.
Play anonymous: Only your Player name is visible for other Players.